Tips to Bring Down Car Insurance Costs
Most people don't realize that the best way to keep your car insurance down is to maintain a safe driving record. Picking up good driving habits and implementing safe practices can go a long ways. Of course, finding the right insurance company helps as well. Take a look at these tips for keeping premiums low this year.
Inform Your Teen Drivers
Many parents dread the day their children start driving simply because they realize that the insurance company will raise their premiums. It is common knowledge that young drivers incur higher costs when it comes to car insurance. While this is the norm, it is still important to educate teen drivers on safe driving habits. Of course, they may try to ignore your good advice or simply act like they know better. However, taking the time to discuss safety, watch videos together, and perhaps even take a defensive driving course can make the exact difference you're looking for. Taking the time to incur a safe driving record can make a difference in the long run for your pocketbook. It is also vital to teach the importance of avoiding distracted driving and drinking and driving. While common sense may make these lessons obvious, educating children on the cost and consequences of these actions is an important lesson.
Pick Up Good Driving Habits
Picking up good driving lessons can keep your premiums low in the long run as well. Again, maintaining a clean driving record is one of the best ways to keep your insurance company happy. Safe driving habits can include driving the speed limit, making enough time so that you are not rushed while you drive, always wearing a seat belt, and avoiding eating, texting or anything that can distract you from attention to the road. Keeping off the police's radar will go a long ways. They're also small actions that have a big impact. For instance, making a complete stop and always using the turn signals will keep you away from traffic in currencies as well.
Consider Bundling
Another great way to keep car insurance costs low is to consider bundling your insurance needs with the same insurance company. If you know you need home insurance and car insurance or maybe business insurance, turn to one provider for all of these needs. Oftentimes, companies will offer better premiums or even a discount if you simply ask.
Contact Our Insurance Company Today
If you are in the market for low premiums contact American Agency Insurance today. A friendly staff member will be happy to discuss rates and available insurances for all of your needs. When you want the right insurance at the right price you can rely on us. Give us a call today to find out more.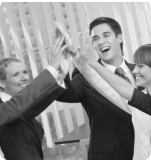 Our Mission
STATEMENT
About Us