Looking for a Personal Car Insurance? Consider These Inclusions
If you need your car on a daily basis, it's a must to look for suitable personal car insurance. Doing this helps you uphold your own safety on the road. But with the wealth of options today, it could be challenging to choose a good one. Hence, the need to visit an insurance agency in El Paso, Texas to help you choose wisely. Specifically, these are the coverage you should look for:
Bodily Injury Liability
This part of the policy covers the injuries the car driver has caused to another person during an accident.
Property Damage Liability
This covers the damage you or someone you allowed to drive your car caused to another person's property. To find a good deal, look for insurance quotes from different providers and see who offers the most comprehensive coverage. You should look for a policy that covers damage to telephone poles, fences, lamp posts, and buildings.
Personal Injury Protection
A good personal car insurance in Texas should also cover expenses for treating the injuries of the driver and the other people involved in an accident. Depending on the provider, policyholders can also ask to include funeral cost.
Collision
The collision coverage covers the expenses for the car damage due to collision with object, tree, or another car. This might also cover damage due to potholes.
Comprehensive
With this coverage, you'll receive reimbursements for theft or damage due to other circumstances (e.g., fire, explosion, natural calamities, falling objects) other than a collision.
Availing of a car insurance is a must for every car owner. But if you can't seem to decide which policy to get, be sure to seek guidance from the experts at American Agency Insurance.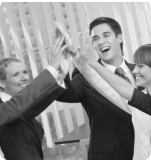 Our Mission
STATEMENT
About Us