Make Personal Insurance Shopping Faster and Easier
Aside from securing a stable income, having the right personal insurance helps in building your wealth. With this coverage from a credible insurance agency in El Paso, Texas, you can rest easy that your best assets, which is yourself and your family, are well-protected. If you're looking for a policy but can't quite decide which one to buy, consider these tips to make the process easier and faster:
Refer to an insurance agency for guidance.
Unless you have in-depth knowledge about personal insurance, contacting a reliable provider of insurance in Texas can save you a lot of time reading details of policies. You can rely on agents to help you determine the riders you need, calculate the premiums, and look for flexible plans.
Use online cost comparison tools.
Use comparison tools to see the difference in coverage and prices. Before talking to the provider about the details, you should already have an idea about the riders, terms, and payment plans you prefer.
Take time looking for reviews and feedback, whether online or word of mouth.
Browse the provider's website and read the reviews and feedback. You might also like to talk with your friends or relatives who've availed of the same coverage you're planning to get.
With the right personal insurance, you can start building your wealth without any worries that you're neglecting yourself and your family. All you need to do is refer to agencies, such as American Agency Insurance, to get expert financial guidance and detailed insurance quotes to guide your decisions.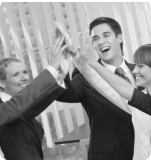 Our Mission
STATEMENT
About Us