Must-Knows About Workers' Compensation Insurance
Many of us dream about having our own business but just like any grand dream, only a few can make it. Whether you have a small operation or a big enterprise, there are elements of the business that you must know to avoid legal implications or brand damage. One of which is about your workers' compensation insurance.
Your employees are the most valuable part of your business. Without them, a business cannot perform the way it was intended to. The state also protects their rights on workplace safety, security, medical treatment, and other support.
We understand insurance can get complicated. As your trusted Insurance Agency in El Paso, Texas, we look forward to helping you with this. American Agency Insurance has been giving relevant information to individuals and businesses about insurance laws and policies.
Workers' compensation insurance laws vary by state. When you need Insurance in Texas, avoid the ambiguity and massive unorganized information by calling straight to us. Our expert opinion on legal requirements and how you can work on them will save you valuable time.
The contents of this type of insurance include wage replacement benefits, financial support for medical treatment, vocational rehabilitation, death benefits, and disability benefits. Coverage requirements vary by business type. Other considerations may be taken in the case of your operations.
Get your Insurance quotes with us! Let us get started.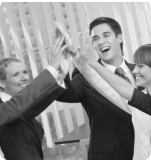 Our Mission
STATEMENT
About Us