Recently Bought a Car? Make Sure to Think About These Things
Above all else, congratulations on your recent major purchase! Having a car is on everyone's bucket list. And you just got yours. But as a new driver, it's also important to celebrate your milestone by following practical ways on how to be a responsible car owner. That way, you can keep your ride in top shape for a long time. In a gist, you need to cover three important things as a car owner – insurance, maintenance, and your own driving skills.
Auto Insurance
As you would with your house, getting coverage for your car is a way to protect your property. Contact an auto insurance agency in El Paso, Texas to find a policy that will cover the following:
Bodily injury liability
Property liability
Collision
Damage due to vandalism, fire, and falling objects
Theft
Car Care Routines
Yes, auto insurance in Texas would be a great help in covering the expense during emergencies. But nothing really beats driving a well-maintained car. This is why car care routine is another aspect you need to consider. Some maintenance tasks are done more frequently, and others could be done annually. But the most important ones are the following:
Change oil, air filter, worn-down brake pads, and old spark plugs
Check battery charge, belts, hoses, and wiper blades
Replace or rotate tires
Road Readiness and Safety
As a new vehicle owner, it's a must to practice and improve your driving skills. Attend seminars on road safety. Or better yet, take first aid courses so you can respond to road emergencies effectively.
Owning a car is certainly a dream come true. If you're now in the process of addressing these three factors, you might like to rely on American Agency Insurance for your insurance quotes, policies, and guides.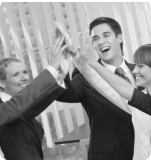 Our Mission
STATEMENT
About Us