Protecting Your Dwelling Place with Home Insurance
New homeowners may not find the need to avail of home insurance, especially when they've fully paid off their mortgage. However, the importance of home insurance isn't limited to mortgages alone. Like other insurances, home insurance protects you from the distress of many damages or loss of the property.
The population of homeowners who find it irrelevant when their state or mortgage company requires them to carry home insurance elevates the value of providing education on the essence and process of property insurances. For unusual misfortunes, like a huge rock or tree branch falling into your home and destroying it, home insurances wouldn't let you carry the burden of repairing your home on your own. An insurance agency in El Paso, Texas will assist you in covering damages from fire and lightning, explosions, theft, aircraft, and vehicles.
When availing of insurance in Texas, make sure to educate yourself of its homeowner policy and coverage. Additionally, it's also vital to discuss with your provider of their policy add-ons, rates and premiums, and renewal policies. American Agency Insurance has several insurances with comprehensive coverages for your needs. For insurance quotes and other insurance options, feel free to visit our website or call us at 915-772-7766.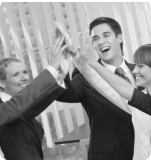 Our Mission
STATEMENT
About Us