Ways to Lower Premiums on Motorcycle Insurance
Owning a motorcycle can be fun. But given the way motorcycles are designed, driving one can sometimes be more dangerous than driving a car.
In the event of an accident, having the right Insurance in Texas can save you from hefty medical and repair bills. Nonetheless, it would be great if you could get more value for a bit less cash in premiums, don't you think?
Below we've listed several ways motorcyclists can lower insurance premiums.
Take a motorcycle safety course.

This may not apply to ALL insurance companies, however, some providers offer a 10% to 15% discount on insurance premiums after a driver completes a safety course. Contact your state's DMV and ask about approved driver safety courses in your area. Furthermore, ask your insurance provider about their policy on driver safety courses.

Keep your driving record clean.

It shouldn't come as a shock to drivers that an Insurance Agency in El Paso, Texas might charge reckless drivers more in insurance premiums. Just like car insurance, a motorcyclist's driving history can factor into their insurance costs. You can lower your rates by remaining ticket and accident-free.

Get the right coverage.

A great way to save money on your insurance premiums is to only pay for the coverage you need.
If you aren't sure what coverage you need, you can talk to one of our agents here at American Agency Insurance. They'll help you find the best policy to meet your needs.
Contact us today to get a free insurance quote.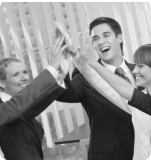 Our Mission
STATEMENT
About Us