The Importance of Requesting Insurance Quotes
In a world where uncertainties loom large, securing your future with a robust insurance plan is not just a wise decision; it's a necessity. As experts in American insurance in Texas, we encourage people to consider the transformative power of requesting insurance quotes before committing to a plan.
Choosing the right insurance coverage is a crucial step toward safeguarding your assets and loved ones. A reliable insurance agency in Texas, like American Agency Insurance, can provide you with several options tailored to your unique circumstances, but how do you navigate this sea of choices?
The answer lies in the preliminary step of requesting insurance quotes. This simple yet powerful action allows you to gain insights into the diverse offerings available. Those who choose not to request a quote may risk experiencing consequences such as:
Missing out on potential cost savings
Experiencing regrettable decisions for a long-term commitment
Settling for less comprehensive insurance choices
Rest assured, our team still strives to provide our clients with the best insurance plan we can offer, regardless of their decision. However, we also believe overcoming insurance reluctance becomes more manageable when armed with information. Hence, we encourage those interested in our insurance offers to take advantage of our free quotes because it is through this comprehensive session that we can give an arrangement that works best for your financial situation and insurance goals.
So, why leave your future to chance? Take the proactive approach—request our insurance quotes online today and pave the way for a secure tomorrow. Your journey to financial security and tranquility starts with choosing our insurance in New Mexico.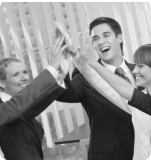 Our Mission
STATEMENT
About Us