Some Inclusions You Can Expect from Your Home Insurance
There's no question about the necessity of homeowners insurance in Texas for your home. It's not an option, it's something you must do safeguard your house, which is one of the most valuable assets you can have. At times, it may even be required by your mortgage company if you're still paying for it.
A standard homeowner's policy will get you protection for your house, but the inclusions will depend on your needs and priorities and the ones available to you. At this time, it would be wise to get different insurance quotes to see what best fits your budget and what you can work and adjust with.
As an insurance agency in El Paso, Texas ourselves, we at American Agency Insurance know that dealing with various types of policies can get complicated. Thus, we've provided some of the most common inclusions you can get from the insurance company of choice and what it covers.
Dwelling coverage – This covers repairs in and around the house.
Other structures coverage – This covers repairs and replacement for detached structures off your property.
Personal property coverage – This covers your personal belongings that are stolen and/or damaged.
Personal liability coverage – This covers the fees for when you accidentally injure someone or damage their property.
Guest medical protection – This covers the medical protection you need to pay for when a visitor is injured at your home.
Additional living expenses coverage – This covers the temporary living costs you would incur for when you can't stay at home due to any covered claim such as fires.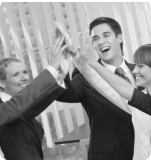 Our Mission
STATEMENT
About Us